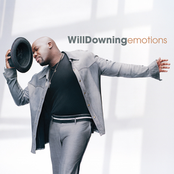 To the untrained eye, silken-voiced Will Downing may seem merely an R&B journeyman, making solid, soulful records year after year, just on the edge of stardom. However, there has to be more to an artist whose first hit single is an update of John Coltrane's "A Love Supreme." And, indeed, EMOTIONS, the singer's tenth album, features a jazz undercurrent (no, not Kenny G "jazz"), sincerely channeling the spirit of Bill Withers and Al Green records past. .
---
---
"Emotions" Album's Tracks/Singles
---
Other Albums by Will Downing
Other popular albums released by Will Downing.
---