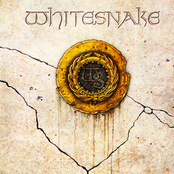 Whitesnake (also known as Serpens Albus in Japan and 1987 in the UK and Europe) is the eighth studio album by British hard rock band of the same name (Whitesnake), released in 1987. The album was a major crossover hit and one of the top-selling albums in the glam metal genre, eventually selling over eight million copies in the United States alone (and thus going eight times platinum). The album peaked at #2 on the Billboard 200 chart. Its success even boosted its predecessor, Slide It In, from gold to double platinum status. In Europe the album was called 1987 .
---
---
"1987" Album's Tracks/Singles
---
Other Albums by Whitesnake
Other popular albums released by Whitesnake.
---