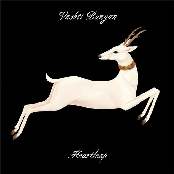 Heartleap is the third and final studio album by Vashti Bunyan, released on October 6, 2014, in the UK on Fat Cat Records and October 7 in the U.S. via DiCristina. First announced in June, Heartleap was accompanied by a statement where Bunyan wrote, "The whole point of the album was finally to learn a way that would enable me to record the music that is in my head, by myself. I neither read nor write music, nor can I play piano with more than one hand at a time .
---
---
"Heartleap" Album's Tracks/Singles
---
Other Albums by Vashti Bunyan
Other popular albums released by Vashti Bunyan.
---