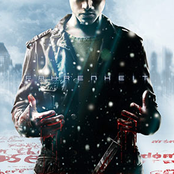 The soundtrack was a well received aspect of the game (Fahrenheit - A.K.A "Indigo Prophecy"), receiving praise from various sources. Impressed by his previous work on soundtracks for David Lynch films, David Cage decided to enlist Angelo Badalamenti onto the project. Cage did not want the soundtrack to be composed of generic orchestral pieces in the vein of John Williams or Carmina Burana, but instead more emotional and atmospheric, something that he felt Badalamenti achieved. .
---
---
"Fahrenheit Soundtrack" Album's Tracks/Singles
---
Other Albums by Various Artists
Other popular albums released by Various Artists.
---