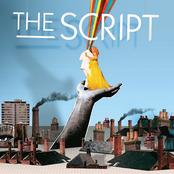 The Script is the self-titled debut album from the Irish band, The Script, which was released in the Republic of Ireland on August 8, 2008 and was released in the UK on August 11, 2008. The album has recieved mixed reviews from critics. Michael Quinn of the BBC stated that the album "reveals a band that is fresh, vital and ferociously good." He went on to say that The Script are now posistioned as "next big thing" and that the album entails "hip-hop, pop melodiousness, state-of-the-art production and anthemic rock. .
---
---
"The Script" Album's Tracks/Singles
---
Other Albums by The Script
Other popular albums released by The Script.
---