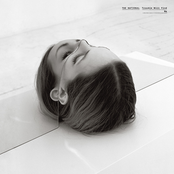 Trouble Will Find Me is the sixth studio album by American indie rock band The National, released on May 17, 2013 on 4AD. Produced by band members Aaron and Bryce Dessner, the album features appearances from St. Vincent, Sharon Van Etten, Doveman, Sufjan Stevens, Nona Marie Invie, of Dark Dark Dark fame, and Richard Reed Parry, of Arcade Fire. The album received widespread critical acclaim upon its release. Trouble Will Find Me reached number three on both the Billboard 200 and the UK Albums Chart. .
---
---
"Trouble Will Find Me" Album's Tracks/Singles
---
Other Albums by The National
Other popular albums released by The National.
---