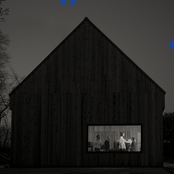 Sleep Well Beast is the seventh studio album by The National. The album was released on September 8, 2017, on 4AD. Tracklist: 01 Nobody Else Will Be There 02 Day I Die 03 Walk It Back 04 The System Only Dreams in Total Darkness 05 Born to Beg 06 Turtleneck 07 Empire Line 08 I'll Still Destroy You 09 Guilty Party 10 Carin at the Liquor Store 11 Dark Side of the Gym 12 Sleep Well Beast .
---
---
"Sleep Well Beast" Album's Tracks/Singles
---
Other Albums by The National
Other popular albums released by The National.
---