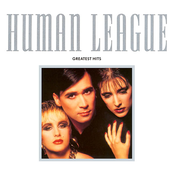 Human League Greatest Hits is a compilation album released by British synthpop band The Human League. It was released by Virgin Records in 1988 and contained 13 singles released by the band, spanning from their debut single (1978's "Being Boiled") to their most recent album at the time (Crash, 1986) plus Philip Oakey's collaboration with Giorgio Moroder "Together In Electric Dreams". The album reached no.3 in the UK. In November 1995, to cash in on the band's renewed success at that time .
---
---
"Greatest Hits" Album's Tracks/Singles
---
Other Albums by The Human League
Other popular albums released by The Human League.
---