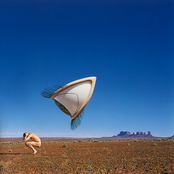 "Bury the Hatchet" was the fourth album by The Cranberries, released in 1999. All lyrics by Dolores O'Riordan, and all music by Noel Hogan and Dolores O'Riordan except tracks 3, 8, 10 and 13 by Dolores O'Riordan. It's the first album released by the band after their (first) hiatus which started back in 1996. Dolores had taken that time to heal from stress-induced diseases, and also had her first child, Taylor, during this period. This last fact reflected on some of the tracks in the album, mainly on "Animal Instinct" and "You and Me". .
---
---
"Bury The Hatchet" Album's Tracks/Singles
---
Other Albums by The Cranberries
Other popular albums released by The Cranberries.
---