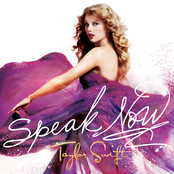 Speak Now is the third studio album by American singer–songwriter Taylor Swift, released on October 25, 2010 by Big Machine Records. Production for the album took place during 2008 to 2010 at several recording studios, and was handled by Swift and country music producer Nathan Chapman. Written entirely by Swift, Speak Now expands on the country pop style of her previous work, and features lyrical themes concerning love, romance and heartbreak. Speak Now received generally positive reviews from music critics .
---
---
"Speak Now" Album's Tracks/Singles
---
Other Albums by Taylor Swift
Other popular albums released by Taylor Swift.
---