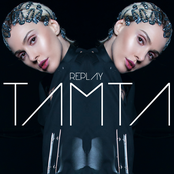 Replay is the song that is representing Cyprus in the Eurovision Song Contest 2019 in Tel Aviv, Israel as they won in 2018. The final song got out 5 of March 2019 in the official channel of Tamta the song is written by Viktor Svensson, Bonn, Geraldo Sandell, Albin Nedler & Alex Papaconstantinou. .
---
---
"Replay" Album's Tracks/Singles
---
Other Albums by Tamta
Other popular albums released by Tamta.
---