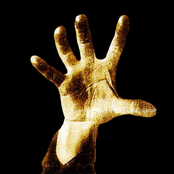 System of a Down is the eponymous debut album by System of a Down, first released in 1998. The album was certified gold by the RIAA on February 2, 2000. Two years later, after the success of Toxicity, it was certified platinum. The hand on the front belongs to the artwork of a poster designed by the artist John Heartfield for the Communist Party of Germany during the Third Reich. The text in the original poster is: "5 fingers has a hand! With these 5 grab the enemy!". .
---
---
"System Of A Down" Album's Tracks/Singles
---
Other Albums by System Of A Down
Other popular albums released by System Of A Down.
---