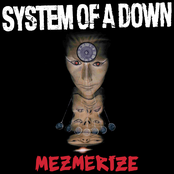 This is an incorrect tag for System of a Down's fourth studio album, "Mezmerize". Please put the correct album title in your files' ID3 tags to keep the stats clean. .
---
---
"Mesmerize" Album's Tracks/Singles
---
Other Albums by System Of A Down
Other popular albums released by System Of A Down.
---