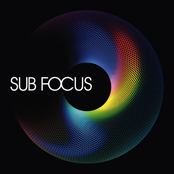 Sub Focus is the self-titled début album from British drum & bass producer Sub Focus. The album primarily features drum & bass tracks, however, there are tracks showcasing dubstep, electronic, house and trance music elements. Rock It / Follow the Light managed to break in to the Top 40 of the UK Singles Chart. The album charted at #55 in the UK Albums Chart. Chris Power of BBC wrote about this album and about Sub Focus: "He has the ability to create dancefloor-consuming monsters. .
---
---
"Sub Focus" Album's Tracks/Singles
---
Other Albums by Sub Focus
Other popular albums released by Sub Focus.
---