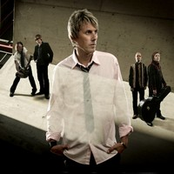 With more than 1000 concerts, thousands of kilometers and enormous amount of gasoline station meals behind their backs, Smilers decided to make a big tribute to all their listeners. Some of them are all new songs, some songs are the ones without which you can't imagine Smilers as they are, and some are a bit forgotten already. On November the 24th a new album of Smilers, "2009", is released - containing 2 completely new songs and loads of Smilers hits with new, acoustic, appliances. Only 2009 albums are made in the factory. .
---
---
"2009" Album's Tracks/Singles
---
Other Albums by Smilers
Other popular albums released by Smilers.
---