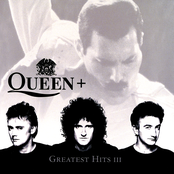 Greatest Hits III is a compilation of latter-day Queen songs, the band members' solo hits and the band's collaborations with other artists (hence the album's credit to "Queen+"). It was released on November 8, 1999. .
---
---
"Greatest Hits Iii" Album's Tracks/Singles
---
Other Albums by Queen
Other popular albums released by Queen.
---