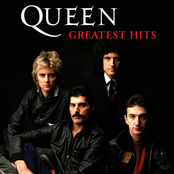 Greatest Hits is a compilation album by the British rock band Queen. The record, released on November 2, 1981, is the UK's all-time best-selling album. Combined with Greatest Hits II, it became the definitive Queen compilation. While a domestic release with different tracks but the same cover art was available in the U.S. in 1981, the British release was available to United States customers only by import until the 1995 release of Greatest Hits I & II, which combined the two discs. .
---
---
"Greatest Hits" Album's Tracks/Singles
---
Other Albums by Queen
Other popular albums released by Queen.
---