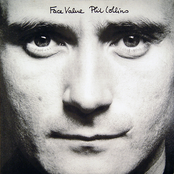 Face Value is the title of Phil Collins' debut solo album, released in February 1981. The album includes one of Collins' biggest, and perhaps most enduring hits, "In the Air Tonight". The album itself reached #1 in the UK, Canada, and many European countries, also meeting the U.S. Top 10. Like the album that followed, Hello, I Must Be Going!, most of the songs on Face Value are based on the pain and anger Collins felt while he was going through his divorce. .
---
---
"Face Value" Album's Tracks/Singles
---
Other Albums by Phil Collins
Other popular albums released by Phil Collins.
---