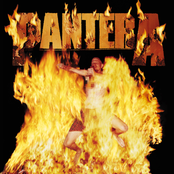 Released March 14, 2000 Recorded 1999–2000 Reinventing the Steel contains lyrics mostly about the band itself, as on "We'll Grind that Axe for a Long Time" (where the band members tell about how they've kept it "true" throughout the years, while many of their peers "sucked up for the fame") and "I'll Cast a Shadow" (about Pantera's influence on the genre). There are also songs about their fans, like "Goddamn Electric" and "You've Got to Belong To It. .
---
---
"Reinventing The Steel" Album's Tracks/Singles
---
Other Albums by Pantera
Other popular albums released by Pantera.
---