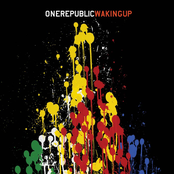 Introduction Waking Up, the second studio album by OneRepublic, was released on November 17, 2009. Prior to its release, the band performed many of the songs that ended-up on the final album. Lead singer Ryan Tedder announced on July 21, 2009, that the band's sophomore album would be completed five weeks from that date which was August 25, 2009. The album was completed on that date. The lead single from the album, All The Right Moves, was released on September 29, 2009. .
---
---
"Waking Up" Album's Tracks/Singles
---
Other Albums by Onerepublic
Other popular albums released by Onerepublic.
---