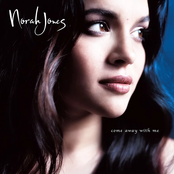 Come Away with Me is the debut album of pianist and singer Norah Jones, released February 26, 2002 on Blue Note Records. Although genre classification has been disputed, Jones' mellow style and playing on Come Away with Me is recognized as contemporary jazz. The album's critical and commercial success was a breakthrough for Jones in 2002, as it reached the top of the Billboard 200 chart and several jazz charts. The album also topped many critics' "albums of the year" lists and gathered major music awards in the process .
---
---
"Come Away With Me" Album's Tracks/Singles
---
Other Albums by Norah Jones
Other popular albums released by Norah Jones.
---