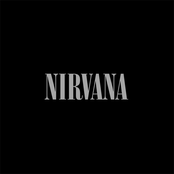 Nirvana is a "best-of" compilation album by the American grunge band Nirvana, released in October 2002. The album opened at #3 on the Billboard 200 with 234,000 copies sold. Currently, it has sold 6 million copies worldwide. It has sold nearly 2.2 million copies in the United States, according to Soundscan, and has sold more than 2 million copies in Europe as of 2007. Nirvana was the third Nirvana album to be released following the death of singer/ guitarist Kurt Cobain in April 1994, and the first to feature studio material. It contains the previously unreleased "You Know You're Right", .
---
---
"Nirvana" Album's Tracks/Singles
---
Other Albums by Nirvana
Other popular albums released by Nirvana.
---