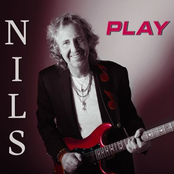 Jazz guitarist Nils is back in 2018 with a new album of fresh tracks for your enjoyment. I became aware of his style on the the 2005 release, Pacific Coast Highway. By the way, if you have not heard the title track, this is an absolute JAM. It has the distinction of being the most heavily played track in the smooth jazz format over the past ten years. It is also featured in our world famous Smooth Jazz Mix Series. He has released a total of eight albums, while also performing on some memorable projects. .
---
---
"Play" Album's Tracks/Singles
---
Other Albums by Nils
Other popular albums released by Nils.
---