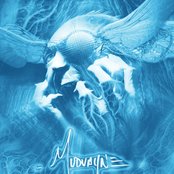 Mudvayne is the fifth studio album by alternative metal band Mudvayne. It incorporates the sounds from all their past albums, but at the same time sounding pretty different from every one of them. This is probably the most 'math' album they ever did. The album is full of tempo/time signature changes, complex basslines and drumming, screaming vocals and a dominating guitar work. The album art also deserves lots of praises, it is the first album whose entire art is printed in blacklight. Beautiful and Strange/5:03// 1000 Mile Journey/5:57// Scream With Me/2:53// Closer/3:21// Heard It All Before/6:06// I Can't Wait/ 3:03// .
---
---
"Mudvayne" Album's Tracks/Singles
---
Other Albums by Mudvayne
Other popular albums released by Mudvayne.
---