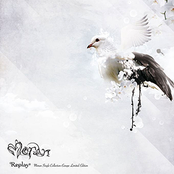 "Replay" is an single-compilations CD by Moran, released in Europe by CLJ Records on July 3rd, 2009. The album including all four singles (released in Japan during year 2008-2009) for the European market. "Replay" was released as an CD+DVD edition including PV's for Helpless and 君のいた五線譜. .
---
---
"Replay" Album's Tracks/Singles
---
Other Albums by Moran
Other popular albums released by Moran.
---