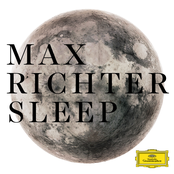 'Sleep' by acclaimed British composer Max Richter is a landmark ambient record spanning an epic 8 hours long – the equivalent of a night's rest - created with the intention to be experienced in the falling in-and-out of the hypnagogic/hypnopompic states of wakefulness to sleep and sleep to wakefulness creating a soundtrack to your dream world. The album is also released as a 1-hour excerpt called "from Sleep" available as download or on CD and vinyl. .
---
---
"Sleep" Album's Tracks/Singles
---
Other Albums by Max Richter
Other popular albums released by Max Richter.
---