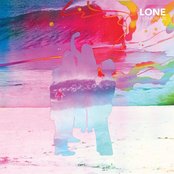 Kaleidoscopic, shimmering hip-hop instrumentals from Lone that fill your ears with warm nostalgia and sails you away into a nebulae of opiated psychedelia. Superb, accomplished 17 track album for Dealmaker... Post-Dilla beats stumble amongst the emotive selection of samples - all lovingly selected and processed to provide a perfect seasonal soundtrack - Bleep (Album of the Week) "Lens Flare Lagoon conjures up the glistening, watery effect suggested by its name, and 'Buried Coral Banks' has a Boards Of Canada-meets-Jacques Cousteau feel that's hard not to love" – Boomkat (Album of the Week) Released last September in the UK, the response .
---
---
"Lemurian" Album's Tracks/Singles
---
Other Albums by Lone
Other popular albums released by Lone.
---