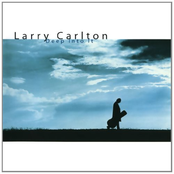 Thirty years ago, when Larry Carlton recorded the original version of "Put It Where You Want It," he was the newest member of the legendary Crusaders. On "Deep into It," featuring a long jamming remake of that classic tune, the guitarist is welcoming a new sax voice into the smooth-jazz fold, Chris Potter, heretofore known for his daring jazz work as a leader and with the Dave Holland Quintet. While Carlton doesn't come close to meeting Potter halfway on the acoustic/smooth-jazz axis .
---
---
"Deep Into It" Album's Tracks/Singles
---
Other Albums by Larry Carlton
Other popular albums released by Larry Carlton.
---