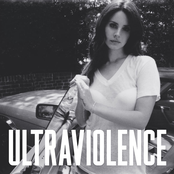 The spine-tingling magic of Lana Del Rey's Ultraviolence lies in the album's striking, sudden contrasts—moments, as on "West Coast", when Del Rey's cool detachment wells up into a wail of emotional anguish. Recorded at Dan Auerbach's Easy Eye Sound in Nashville and produced by Auerbach himself, Ultraviolence is an assertive follow-up to Del Rey's 2012 breakthrough, Born to Die. Musing on dark themes—the corruption of power, money, and of course, violence—Del Rey offers a hypnotic set of darkly tempered songs. .
---
---
"Ultraviolence" Album's Tracks/Singles
---
Other Albums by Lana Del Rey
Other popular albums released by Lana Del Rey.
---