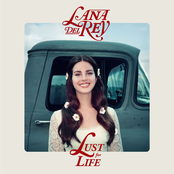 Lust for Life is the fifth studio album by Lana Del Rey, released on July 21, 2017. Lana Del Rey first opened up about her Honeymoon follow up album during an interview with NME Magazine in December 2015. When asked where she would like to go with it and when it would be coming out, she replied by saying, "I do have early thoughts about what I'd like to do with it. My label, Interscope, is pretty flexible and open to my records coming out at any time, so I don't have that pressure. .
---
---
"Lust For Life" Album's Tracks/Singles
---
Other Albums by Lana Del Rey
Other popular albums released by Lana Del Rey.
---