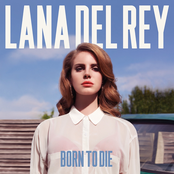 Before Lana Del Rey had officially released a single song, her buzz was massive thanks to an enchanting viral video ("Video Games") that attracted tens of millions of viewers. Approximately six months later, Del Rey released her debut album, Born to Die, which is filled with torch songs influenced by hip-hop. She wrote and recorded the tracks in a chilling fashion befitting the self-proclaimed "gangster Nancy Sinatra." The album's first six songs alone are enough to warrant a spot in modern music collections alongside ADELE .
---
---
"Born To Die" Album's Tracks/Singles
---
Other Albums by Lana Del Rey
Other popular albums released by Lana Del Rey.
---