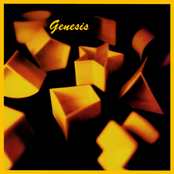 "Genesis" is an eponymous album by the group Genesis. It is its twelfth studio album, recorded and released in 1983. Most fans, as well as the band themselves, refer to this album as the "Mama" album. The album marked the beginning of Hugh Padgham's formal production assistance to the band after his engineering of "Abacab." It reached #1 on the UK charts & #9 in the US. "Mama," a song about a young boy's obssession with a prostitute, became the band's biggest UK hit, reaching #4 upon its release as a single. .
---
---
"Genesis" Album's Tracks/Singles
---
Other Albums by Genesis
Other popular albums released by Genesis.
---