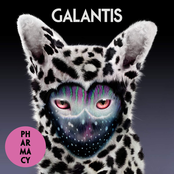 Pharmacy is the debut studio album by Swedish electronic music duo Galantis,[3] released on 8 June 2015.[4][5] The album features three singles ("Runaway (U & I)", "You", and "Peanut Butter Jelly") and a promotional single ("Gold Dust"). The first single "You" was originally on their self-titled EP and currently has over eight million plays on Spotify. However, it was not intended to promote Pharmacy, making "Runaway (U & I)" the album's first official single. "Peanut Butter Jelly" was later released on the pre-release of the album.[6] .
---
---
"Pharmacy" Album's Tracks/Singles
---
Other Albums by Galantis
Other popular albums released by Galantis.
---