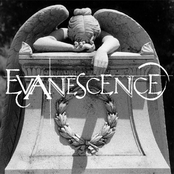 Evanescence is the first EP by Evanescence. It was produced by Ben Moody and Jason Jones, and released by Amy Lee and Ben in January 1999[2][4][3] at a concert at Vino's in Little Rock, Arkansas, as a printed CD-R. The EP sold for $15 each, and sold out that night. The EP was sold to friends and family as support before it got sold at Vino's, in December 1998. The EP is very rare; only 100 copies were made. .
---
---
"Evanescence Ep" Album's Tracks/Singles
---
Other Albums by Evanescence
Other popular albums released by Evanescence.
---