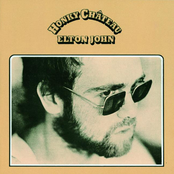 Considerably lighter than Madman Across the Water, Honky Chateau is a rollicking collection of ballads, rockers, blues, country-rock, and soul songs. On paper, it reads like an eclectic mess, but it plays as the most focused and accomplished set of songs Elton John and Bernie Taupin ever wrote. The skittering boogie of "Honky Cat" and the light psychedelic pop of "Rocket Man" helped send Honky Chateau to the top of the charts, but what is truly impressive about the album is the depth of its material. .
---
---
"Honky Chateau" Album's Tracks/Singles
---
Other Albums by Elton John
Other popular albums released by Elton John.
---