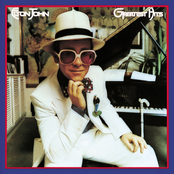 Greatest Hits 1970–2002 is a career-spanning collection of Elton John's biggest hits up to 2002. It was released in an alternate 3-CD version (as opposed to the usual 2-CD) and slightly different versions in the United States and the United Kingdom. The album debuted on the Billboard 200 chart at number 12 on November 30, 2002. It spent 67 weeks on the chart. It was awarded and certified a gold and platinum record on December 13, 2002, double platinum on March 5, 2003, and triple platinum on August 2, 2004 by the RIAA. .
---
---
"Greatest Hits" Album's Tracks/Singles
---
Other Albums by Elton John
Other popular albums released by Elton John.
---