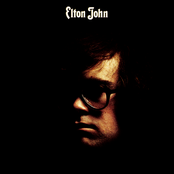 Empty Sky was followed by Elton John, a more focused and realized record that deservedly became his first hit. John and Bernie Taupin's songwriting had become more immediate and successful; in particular, John's music had become sharper and more diverse, rescuing Taupin's frequently nebulous lyrics. "Take Me to the Pilot" might not make much sense lyrically, but John had the good sense to ground its willfully cryptic words with a catchy blues-based melody. .
---
---
"Elton John" Album's Tracks/Singles
---
Other Albums by Elton John
Other popular albums released by Elton John.
---