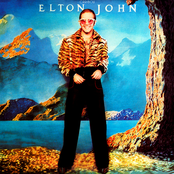 Caribou, the 1974 album by Elton John, was his fourth chart-topping album in the United States and his third in the United Kingdom. It was the eighth official album release for John. The album contains the singles, "Don't Let the Sun Go Down on Me", which reached number 16 in the UK Singles Chart and number 2 in the US, and "The Bitch Is Back", which reached number 15 in the UK and number 4 in the US. Both these singles reached number 1 in Canada on the RPM 100 national Top Singles Chart (as did the album itself). .
---
---
"Caribou" Album's Tracks/Singles
---
Other Albums by Elton John
Other popular albums released by Elton John.
---