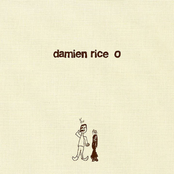 O is the debut studio album by Irish musician Damien Rice, originally released on 1 February 2002, in Ireland and in the United Kingdom. The album is dedicated to Rice's friend Mic Christopher, who died of a head injury in 2001. Rice wanted to make the album without the backing of a major record label, believing if he signed such a deal it would compromise his future work, forcing him to move in directions he did not wish to. The video for the song "Volcano" charted in the United States on VH1's Top 20 Video countdown in October 2003. .
---
---
"O" Album's Tracks/Singles
---
Other Albums by Damien Rice
Other popular albums released by Damien Rice.
---