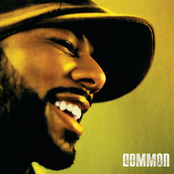 For years, Common has struggled with the mantle of Rapper You're Most Likely to Take Home to Your Mama. He's so genuinely positive that when he rhymes about bitches, he's sometimes actually referring to female dogs ("Reality's a bitch/And I heard that she bites"). When Common is on, he's a fearless MC who can rhyme about anything from abortion (1997's "Retrospect for Life") to the sorry state of hip-hop (1994's "I Used to Love H.E.R.") and still make your head nod. .
---
---
"Be" Album's Tracks/Singles
---
Other Albums by Common
Other popular albums released by Common.
---