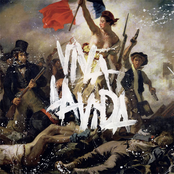 Viva la Vida or Death and All His Friends (also known as Viva la Vida) is the fourth studio album by English alternative rock band Coldplay. The album was released on 12 June 2008 in the UK and on 17 June 2008 in North America. Coldplay released four singles from the record. Violet Hill and Viva la Vida in early May 2008, with both receiving sucess, and Viva la Vida in particular becoming Coldplay's first British, American, and Global number one hit. Other singles included Lost! and Lovers in Japan. .
---
---
"Viva La Vida Or Death And All His Friends" Album's Tracks/Singles
---
Other Albums by Coldplay
Other popular albums released by Coldplay.
---