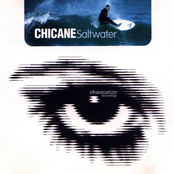 Co-work between UK Electronical Musician, Composer & Producer Nicholas Bracegirdle - Chicane, and Irish Celtic Folk Singer, Songwriter, Harpist and Philanthropist - Máire Ní Bhraonáin - known as Maire Brennan / Moya Brennan or sister of Enya. "This was one of those tracks I wanted to do for such a long time, but it took me forever to workout how to make it happen. Firstly I needed to get the Clannad people onboard and reassure them that I wasn't .
---
---
"Saltwater" Album's Tracks/Singles
---
Other Albums by Chicane
Other popular albums released by Chicane.
---