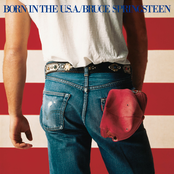 Born in the U.S.A. is the seventh studio album by rock singer-songwriter Bruce Springsteen, released on June 4, 1984. Often considered his most popular and commercial triumph, it saw Springsteen (in contrast to his previous album, the critical favorite Nebraska) experimenting with anthemic arrangements and a 1980s production incorporating a radio-friendly sound that was embraced warmly by both critics and the audience. Springsteen also delivered a .
---
---
"Born In The U S A" Album's Tracks/Singles
---
Other Albums by Bruce Springsteen
Other popular albums released by Bruce Springsteen.
---