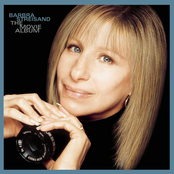 The idea of Barbra Streisand making an album of movie songs is a no-brainer; as annotators Jay Landers and Richard Jay-Alexander point out, she has already recorded over 50 songs written for motion pictures on her 59 previous albums. In fact, the only real challenge may be a marketing one for Columbia Records, since potential customers simply may assume this is a compilation of some of her previous performances. It is not. Rather, it is a newly recorded collection of songs chosen and arranged in Streisand's inimitable style. .
---
---
"The Movie Album" Album's Tracks/Singles
---
Other Albums by Barbra Streisand
Other popular albums released by Barbra Streisand.
---