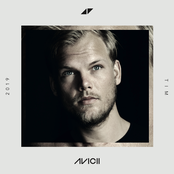 When Swedish producer/DJ Avicii, a.k.a. Tim Bergling, died by suicide in 2018, he left behind more than just unanswered questions—there were also somewhere in the neighborhood of 200 unreleased tracks and demos. By the accounts of his friends and collaborators, not only was Bergling in good spirits near the end of his life, but he was well into the production of what would become his third full-length album. Within weeks of his passing, his family asked his management to begin the process of combing through all his devices for the music he'd been working on. "He kept titled folders like .
---
---
"Tim" Album's Tracks/Singles
---
Other Albums by Avicii
Other popular albums released by Avicii.
---