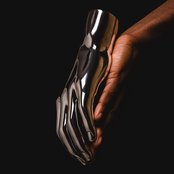 Actress, real name Darren Jordan Cunningham, known to friends as DAZ, returns with a new album, now on Ninja Tune and a new music system called AZD (pronounced "Azid"), a chrome aspect journey into a parallel world. An artist who has always preferred to make music than to talk about it, in "AZD" he has achieved another remarkable landmark, one which is as resistant to interpretation as it is demanding of it. Following on from his previous albums, R.I.P, Splazsh and Hazyville, an epilogue poem attached to the press release for Ghettoville was construed by media, commentators and spectators that .
---
---
"Azd" Album's Tracks/Singles
---
Other Albums by Actress
Other popular albums released by Actress.
---